CPR/AED Course
Regular price
$49.00 USD
Sale price
$46.00 USD
Unit price
per
Course by the Canadian Red Cross
Course Description: Upon successfully completing the CPR & AED certification course, participants will have acquired the necessary knowledge to perform CPR and effectively apply life-saving skills to help choking adults, children, and infants. This comprehensive CPR and AED course aligns with the requirements of provincial/territorial worker safety and insurance board legislation, ensuring compliance and proficiency. 
This course DOES NOT involve first aid training. If you're interested in pursuing first aid certification or want to take CPR/AED course that includes a first aid component, please take a look at the following links to access relevant first aid courses:
Standard First Aid Course (2-days in-person course, traditional)
Standard First Aid (SFA) Course - BLENDED (Half online and 1 day in-person course, blended learning)
Emergency First Aid (EFA) Course (1-day in-person course)
Intended Audience: This course is designed for individuals aged 13 and above who are seeking basic life-saving skills and cardiopulmonary resuscitation (CPR) techniques suitable for both professional and personal settings.
Course Prerequisites: None
CPR/AED Course Overview
Course Content
Level A
The Red Cross

Responding to Emergencies

Check, Call, Care

Recovery position

Choking – adult

Assisting with medications

Angina and heart attack

Stroke

CPR and AED– adult

Deadly bleeding
Level C
Choking – child and baby

CPR and AED – child and baby

Includes any other content required by specific legislation
Course Duration
4 hours in-class (1 day in-class); includes CPR Level A, Level C and AED
Certification
Successful completion of this course results in a 3-year CPR certification for Levels A and C, along with AED training.
NOTE: All our courses come with CPR LEVEL C at NO EXTRA COST
What is the difference between CPR Level A and CPR level C?
CPR level A is typically a workplace requirement to meet health and safety standards. This level covers CPR skills, addressing choking incidents, and responding to circulatory emergencies exclusively for adults. The training can be completed in a short span of a few hours. Generally, individuals aged 8 and above are considered adults for CPR purposes. This certification also encompasses instruction on the usage of an Automated External Defibrillator (AED).
CPR level C is typically a requirement for early childhood educators, security guards, and individuals outside the healthcare sector. This level of training encompasses all the necessary skills related to CPR, addressing choking incidents, and responding to circulatory emergencies for adults, similar to CPR Level A. However, CPR training Level C goes a step further by also covering these techniques for children and infants. It also includes training for two-rescuer CPR scenarios and instruction on the use of an Automated External Defibrillator (AED).
Course Materials
Included in the course:
First Aid & CPR (eBook)

Comprehensive Guide to First Aid & CPR (eBook)
(Hard copy can be purchased, but it is not included in the course)
It is advised that you read the textbook, in its entirety, prior to the course.
Covid-19 Update:
First Aid recertification (participant levels)
Certifications that expire between March 1, 2020, and March 1, 2021, could attend a recertification course until March 31, 2021. This extended window allows those with expired certifications the opportunity to recertify as facilities reopened and training resumed.
Our CPR/AED provider classroom instruction is available in various locations, such as Ottawa, Kingston, Montreal, Pembroke, Arnprior, Kemptville, and Smith Falls. Expert instructors deliver hands-on training, equipping you with the necessary skills to effectively handle emergency situations.
If you have any questions regarding course availability or need more information, don't hesitate to contact us. Our extensive range of courses covers diverse subjects, from basic first aid and CPR to advanced resuscitation and basic life support. We are committed to providing excellent education to medical professionals, as well as individuals seeking to enhance their life-saving skills.
If you are registering more than 1 person, please make sure you are using different emails for each participant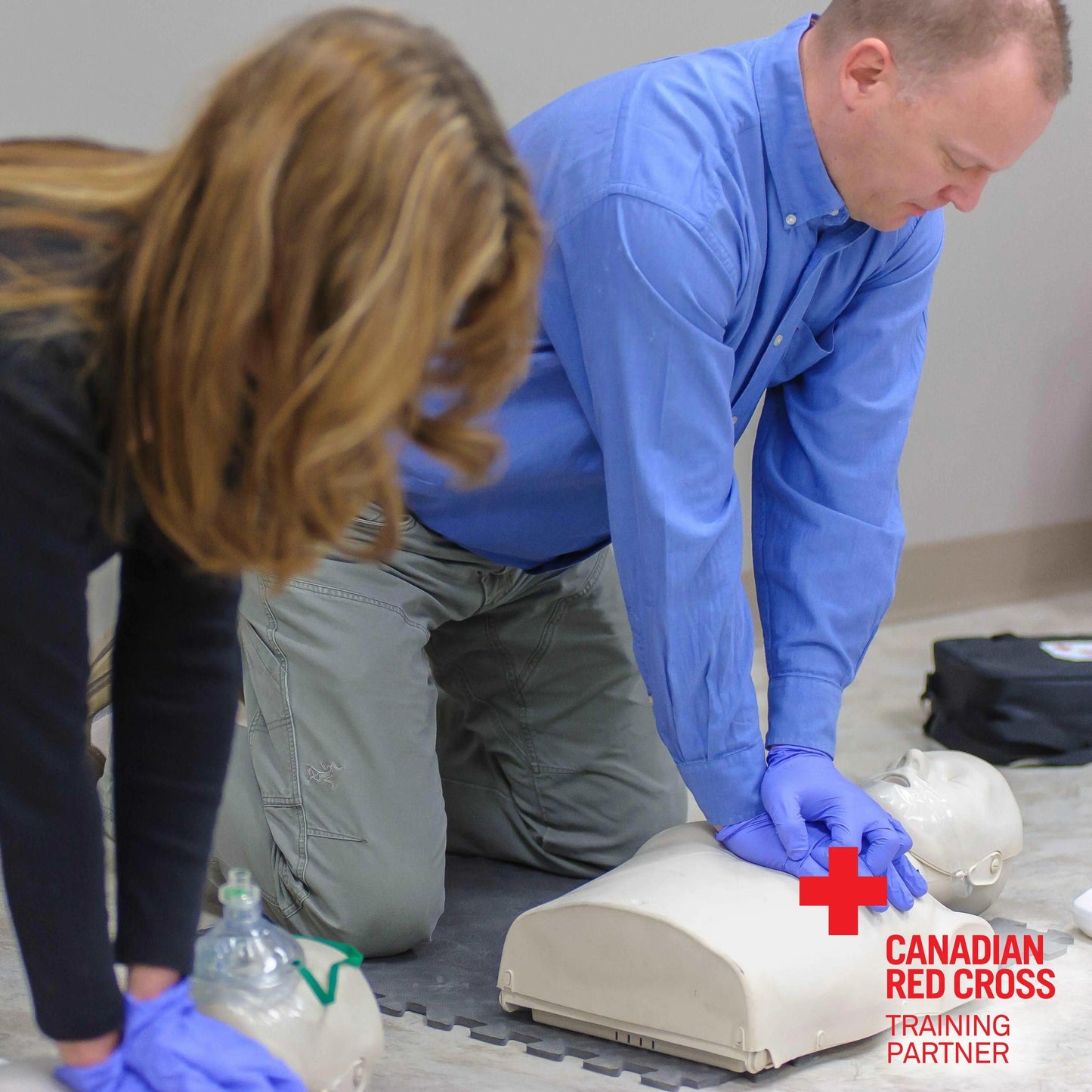 Excellent course. Very professional instructor.
Great!
Instructor was the best ever, good illustration, I had a better understanding of CPR/AED. THANK YOU!